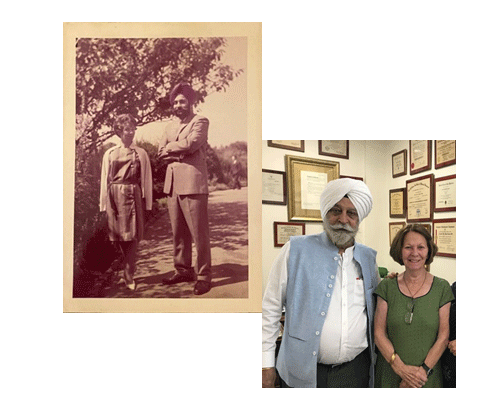 The East West Medical Center was established in 1973 and has been treating patients from all walks of life for the last 50 years. EWMC is the brainchild of Elizabeth Chawla, Registered Nurse (Nottingham, U.K, Glasgow, U.K., Brigham & Women's, Boston and Psychologist, Harvard, USA).and the Late Dr N.P.S Chawla, MBE, MBBS, FCRP, FCCP, FICA, FACC, FIAMS, FISE, FICC. Dr N.P.S. Chawla graduated from India's premier medical college, AIIMS, India and specialized in Internal Medicine and Cardiology in U.K. & Edinburgh and was a fellow at Harvard and Parkland Memorial, USA.
Dr Chawla has published several ground breaking medical articles, an Encyclopaedia on Health (Penguin) and has received many awards for his expertise and professionalism and also on the quality of care given by East West. Dr Chawla was awarded Most Excellent Order of the British Empire - M.B.E. by Her Majesty, the Queen of England, the Order of the Civil Merit by His Majesty, King Juan Carlos I of Spain and has also received an Award for the Ambassador of the United States for Distinguished Service.
Mrs Elizabeth Chawla is currently the Director of East West Medical Center. She has built the entire infrastructure, systems and processes along with her teams, which are appreciated by all patients.